High-Performance Cloud Servers
| Atlanta | Chicago | Dallas | Los Angeles | Miami | New York | Silicon Valley | Seattle | Toronto | Mexico City |
| --- | --- | --- | --- | --- | --- | --- | --- | --- | --- |
| Atlanta | Chicago | Dallas | Los Angeles | Miami | New York | Silicone Valley | Seattle | Toronto | Mexico City |
| Amsterdam | London | Frankfurt | Paris | Poland | Sweden |
| --- | --- | --- | --- | --- | --- |
| Amsterdam | London | Frankfurt | Paris | Poland | Sweden |
| Singapore | Tokyo | Jakarta | South Korea | Mumbai | Sydney | Melbourne |
| --- | --- | --- | --- | --- | --- | --- |
| Singapore | Tokyo | Jakarta | South Korea | Mumbai | Sydney | Melbourne |
Fully Managed Cloud Servers
Cloud Servers give you the cost benefits of Shared Hosting with the performance and control of Dedicated Hosting. Cloud Servers are a cost-effective hosting option which allows for you to have dedicated resources, increased security, and complete control of your environment. With a Fully Managed Cloud Server from Bitcoinwebhosting we take care of the maintenance, security and network performance while providing you with 24/7 support
We strive hard to offer the best experience imaginable and are always available when you need us. What's more is the fact that you get total control when you host with us. Configure and deploy your server exactly how you need it: Choose Linux or Windows, select your location and OS template and with a few more clicks you'll be in the cloud. Servers ordered with cPanel are 100% fully managed leaving you more time to focus on what matters most.
Our robust hosting platform is equipped with everything you need to power your ideas and fuel your business, including 1 Gbps  Uplinks, optional off-site backups, and up to 5 IPs per server. Sign up today and hit the launch button on your ideas.

FULL ROOT ACCESS
Full root access gives you complete control.

PREMIUM BANDWIDTH
1TB outbound transfer per GB of RAM, free unmetered Inbound.

FAST MaxIOPS storage
2x faster performance compared to SSD virtual private servers (VPS)
FREE
and painless website
migration by Bitcoinwebhosting!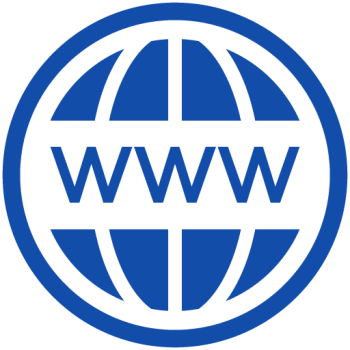 Already have your domain name? Transfer it over to Bitcoinwebhosting for free and set up your website on our powerful servers with 99.9% uptime guaranteed.
Avoid downtime while moving!
We take downtime worries away, as one of our migration experts will take care of you through the entire process, completely FREE of charge. This is what we do every day!
Frequently Asked Questions
Managed Cloud Servers offer complete hands-off management of your server. You can set back and relax, we got your back! The management of the server such as OS security patches, cPanel, and WHM updates, is overseen by our team of in-house experts. Managed Cloud Servers also include Premier 24/7 Live Support, Launch Assist, cPanel, and Web Host Manager (WHM).
Self-managed Cloud Cloud Servers are a cheaper option, as they do not come with cPanel, nor other graphical user interfaces (GUI) software for server management, only SSH. These servers are for technical users with command-line capabilities, and who don't need assistance with their server.
Bitcoinwebhosting now provisions all new Cloud Server customers on high-performance NVMe High Availability clusters that bring incredible speed and performance – all at no additional cost. Non-Volatile Memory Express (NVMe), provides over double the link speed of SATA. NVMe also has data transfer rates three to six times faster between storage devices and other hardware components, significantly improving the overall performance of information systems.
We have web hosting experts available 24/7 to provide technical support. Rest easy knowing that help is just a click away and available by live chat, and email.
All managed Cloud Server plans include free website transfers and server setup through Launch Assist. Launch Assist is a service we offer for our high-end plans to help customers easily transfer or launch your site. Managed Cloud Servers come with two free hours of dedicated support with a trained SysAdmin who can help migrate or customize your server.