Powerful fully managed Enterprise-grade VPS hosting
North America

Europe

Asia

DMCA Ignored
Here is what our customers think
Your tech support is blazing fast, as are your servers. I would recommend your service to anyone, especially those who need a reliable server fast paid with BitCoin.
I will always go to this company for my hosting needs, and without a doubt recommend them to anybody.
BWH has the best customer support I have ever seen. I have and will continue to recommend them as a great hosting solution!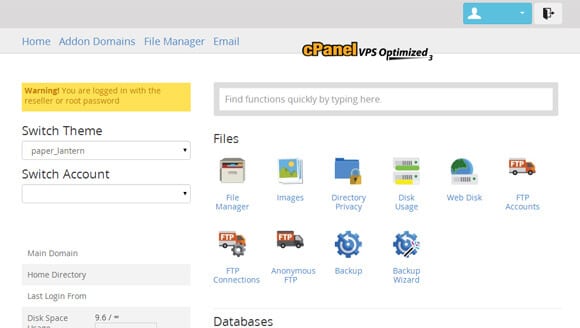 INSTANT ACTIVATION
Instant activation after payment confirmation. No need to wait for fraud checks.

UNPARALLELED SUPPORT
20 minute ticket response time, 24/7/365 personalized support.

WORLDWIDE LOCATIONS
Choose from North America, Europe or Asia locations.

HIGHLY AVAILABLE
Reboot, and manage your VPS through your client portal. *Coming soon.

PREMIUM BANDWIDTH
1TB Outbound transfer per GB of RAM, Free Inbound.

FAST MaxIOPS storage
2x faster performance compared to SSD cloud servers

100% UPTIME
100% Uptime Guarantee + 7-day money back guarantee.

WORLDWIDE LOCATIONS
Choose from a range of cities located in North America, Europe or Asia.

FULL ROOT ACCESS
Full root access give you absolute control.

FAST DEPLOYMENT
Provisioned in minutes when you check out with Bitcoin.

INTEL XEON PROCESSORS
Fast computing power courtesy of the latest Intel Xeon Processors.
WHY CHOOSE BITCOINWEBHOSTING.NET?
Built on our highly available enterprise platform with underlying XEN technology, you'll have plenty of bandwidth: 1TB Outbound transfer per GB of RAM, with free inbound. Powerful Blade servers with NVMe Drives power your cloud and ensure a lightning-fast VPS hosting experience, perfect for developers, businesses, and serious webmasters alike. Your VPS comes with a 100% Uptime Guarantee that gives you the ultimate peace of mind. No gimmicks. No hassle.
Choose from a range of cities located around the world; from across North America, Europe to Asia, we have the ideal location to suit your needs.
Comprehensive, knowledgeable support is provided 24 hours a day, 7 days a week, 365 days per year. We strive hard to offer the best experience imaginable and are always available when you need us. What's more is the fact that you get total control when you host with us. Configure and deploy your server exactly how you need it: Choose Linux or Windows, select your location and OS template and with a few more clicks you'll be in the cloud. cPanel and Softaculous are also available. If you don't want to manage your own server our managed hosting services eliminate the need to hire a server admin, leaving you more time to focus on what matters most.
Our robust hosting platform is equipped with everything you need to power your ideas and fuel your business, including 1 Gbps  Uplinks, optional off-site backups, and up to 5 IPs per server. Sign up today and hit the launch button on your ideas.
We offer the best in Bitcoin VPS Hosting. Our Bitcoin VPS hosting plans offer flexibility, privacy and secure hosting. If you need reliability, performance, and scalability in your corner – host your website with us. Unlike Bitcoin shared hosting, customers using Bitcoin VPS plans do not compete against each other for resources. A spike in traffic or server activity does not degrade the performance of your website or hosted environment. Our Bitcoin VPS hosting options are the best in the business. Web hosting is in our DNA. We know what it takes to keep your site online in today's digital landscape. Our 24/7/365 on-site staff and monitoring technology offer bulletproof reliability and unparalleled peace of mind. Choose from the plans above and our Bitcoin hosting experts will be available to complete your set-up.